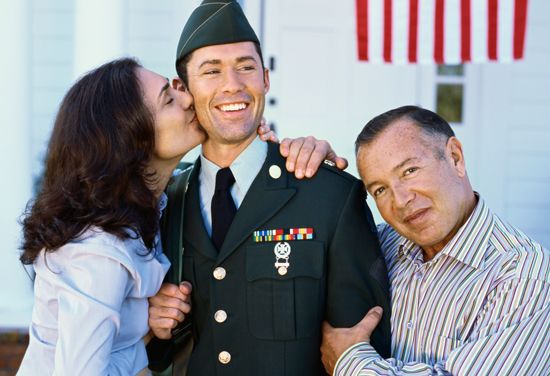 The Program for Anxiety and Traumatic Stress Studies at Weill Cornell has been treating Service Members since 2005. 

We offer a variety of free services to Service Members and their family members. Learn more about the free services you may qualify for. 

Additionally, we are conducting cutting-edge research on ways to improve the treatment of post-traumatic stress disorder (PTSD) among those who served in the Iraq or Afghanistan wars. Learn more about our research studies and how you may participate. All treatment through these studies is free. 

Our clinicians collaborate with military mental health providers at Department of Defense (DoD) facilities around the country to train mental health providers on the use of Virtual Iraq. 

Among PATSS's major educational initiatives is our training of DoD clinicians to conduct PTSD treatment using virtual reality exposure therapy with active duty military personnel returning from Operation Iraqi Freedom (OIF) and Operation Enduring Freedom (OEF). We have multiple collaborative relationships with U.S. Military Hospitals and Army and Air Force clinicians across the United States. Our role in these collaborations has been to develop novel treatments for PTSD, train clinicians conducting the treatment with active duty military personnel returning from OIF/OEF, and provide ongoing consultation. 

Our director, Dr. JoAnn Difede, is also participating in an educational initiative called "SimCoach", which will provide a large database of formal resources for Service Members. The goal of SimCoach is to create an experience that will motivate troops and their significant others to take the first step toward empowering themselves to learn about and seek healthcare for their psychological health and general personal welfare.
Contact us at 212-821-0783.